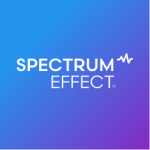 Website Spectrum_Effect Spectrum Effect
AI Meets Spectrum
Sales Engineer
Are you passionate about cutting-edge technology for LTE and 5G NR networks? Do you want to work in an organization where you are empowered and can make a difference? Do you want to be part of an exciting scale-up with massive upside potential? Come and join us at Spectrum Effect!
Spectrum Effect's mission is to solve the most challenging and costly problems in the wireless industry through innovation and automation. Our team is passionate about creating disruptive technologies, developing solutions with engineering excellence, and delivering substantial value to our customers. Protected by 30 patents and deployed by leading mobile operators across the globe, our Spectrum-NET software solution performs automated ML-driven analysis of radio access networks. Spectrum-NET is a cloud-native, horizontally scalable solution based on a Kubernetes-orchestrated microservices architecture.
Our 50+ team, located between Mexico and USA, enjoys ownership in our private company through stock options and very competitive salaries. This is an amazing opportunity to join an emerging leader in the ML-driven automation space and make a profound impact on the mobile industry.
As a Sales Engineer, you will have direct contact with customers, understanding their concerns and their challenges. Work with the sales team to write proposals and use your technical expertise to sell our solution.
Responsibilities 
·      Become a technical subject matter expert for Spectrum Effect's software solution, Spectrum-NET
·      Understand customer concerns, market challenges, industry state, etc – work effectively with the Spectrum Effect team to address these and accelerate the adoption of Spectrum-NET within the operator's network
·      Work closely with sales and product management leadership to document and communicate relevant customer information and interactions
·      Help develop proposals, bids, answering SOC responses (RFx) in response to requests from prospective customers
·      Create customized Business Value Analysis based on Operator's financial reports, POC results and projected benefits of Spectrum-NET.
·      Prepare and deliver technical presentations and demonstrations of Spectrum-NET to show how the solution can meet the customer's needs
·      Able to present Spectrum-NET solution to difference audiences like Customer Executives, CTO's, Managers and Engineers.
·      Maintain a repository of technical content, including templates, standard language, and product collateral
·      Participate in the broader industry community by creating blog posts, webinars, articles, etc.
What you need to have:
·      Minimum 3 year of sales experience or equivalent in the wireless communications space, with experience selling software products a strong plus
·      Familiarity with basic RF engineering concepts, experience with wireless technologies (UMTS, LTE and 5G NR preferred), and a basic understanding of RAN architecture and physical nodes.
·      Basic understanding of RF Interference types and Spectrum Analyzer Tools is a plus.
·      Strong customer facing and relationship building skills
·      Experience in Business Value Analysis creation and Business Case preparation
·      Experience in technical writing and preparation of proposals and bill of quantities.
·      Strong verbal and written communication skills (English)
·      Excellent attention to detail
·      Curiosity to understand how things work and why; ability to think critically
·      Interest in continuously developing technical, sales, and professional skills
·      Desire to work in a dynamic, multicultural environment
·      Bachelor's degree (ideally in Electrical Engineering, Telecommunications Engineering or related field).
Thinking about advancing your career to the next level? Do you have what it takes to successfully lead a software organization?
Apply now! Nothing ventured, nothing gained.
* This position is only for Malaysian and Philippines applicants.