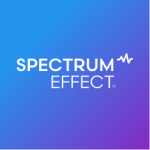 Website Spectrum_Effect Spectrum Effect
AI Meets Spectrum
Sales Project Manager
Are you passionate about cutting-edge technology for LTE and 5G NR networks? Do you want to play a central role in the sales of Spectrum-NET® software solutions? Do you want to work in an organization where you are empowered and can make a difference? Do you want to be part of an exciting scale-up with massive upside potential? Come and join us at Spectrum Effect!
Spectrum Effect's mission is to solve the most challenging and costly problems in the wireless industry through innovation and automation. Our team is passionate about creating disruptive technologies, developing solutions with engineering excellence, and delivering substantial value to our customers. Protected by 30 patents and deployed by leading mobile operators across the globe, our Spectrum-NET software solution performs automated ML-driven analysis of radio access networks. Spectrum-NET is a cloud-native, horizontally scalable solution based on a Kubernetes-orchestrated microservices architecture.
Our 50+ team, located in San Pedro Garza García, México, enjoys ownership in our private company through stock options and very competitive salaries. This is an amazing opportunity to join an emerging leader in the ML-driven automation space and make a profound impact on the mobile industry.
As a Sales Project Manager, you will oversee the monitoring of the sales cycle and project progress. You will enjoy interacting with customers all over the world and will take pride in ensuring projects are completed on time and with high quality as a part of the Sales Organization.
Responsibilities
· Lead customer projects from opportunity initiation to close and collaborate closely with engineering, sales, and IT support to manage and meet customer expectations.
· Monitor sales cycle and project progress and set deadlines to ensure timely completion of both.
· Anticipate and proactively address potential issues as they arise.
· Serve as the main point of contact for customers during a project as well as own different customer relationships throughout the sales cycle.
· Maintain high quality of project deliverables.
· Capture and implement feedback provided by customers.
· Provide updates, communicate critical information and escalate risks as appropriate to senior leadership.
· Maintain and update projects and related documents for customer and internal use as well as help manage different assets as part of the sales process.
What you need to have:
· A passion for Sales.
· At least 5 years of project management experience and 2 years with sales.
· Able to lead cross-functional teams, multi-task, and thrive in a fast-paced, dynamic environment.
· Outstanding verbal and written communication skills (English).
· Resourceful and solution-oriented.
· Able to think critically; curious to know how things work and why inclusive of not only how things work but the value of them to customers.
· Excellent organizational skills with strong attention to detail.
· Able to gain customer trust, effectively manage customer expectations, and maintain a high degree of professionalism.
· Interest in learning about the wireless communications industry.
· Interest in continuously developing technical, sales, and professional skills.
· Proficiency with Microsoft Office suite (Powerpoint, Word, Excel, Outlook. Project).
· Experience with Microsoft Teams, Asana, Confluence, or Hubspot is a plus.
· PMP or CPM Certification is not required but is a plus.
· Bachelor's degree.
Thinking about advancing your career to the next level? Do you have what it takes to successfully lead a software organization?
Apply now! Nothing ventured, nothing gained.