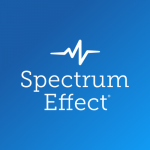 Website Spectrum_Effect Spectrum Effect
AI Meets Spectrum
We are seeking a talented, driven Sales Engineering Manager to join our team. The ideal candidate will have RF engineering and management experience and will be passionate about solving problems for mobile network operators. This role will report to the Chief Revenue Officer. If you thrive in a fast-paced, high-growth environment and you'd like to join us in shaping the future of the mobile industry, we'd like to hear from you.
About Us
Spectrum Effect is an emerging company that aims to redefine how mobile operators address RF interference. Spectrum Effect has created a state-of-the-art software solution that performs machine learning-driven, automated analysis of RF interference for mobile operator networks around the world.
Responsibilities
Lead a team of sales engineers and project managers as a player-coach.
Become a technical subject matter expert for Spectrum Effect's software solution, Spectrum-NET
Understand customer requirements – work effectively with the Spectrum Effect team to address these and accelerate adoption of Spectrum-NET
Work closely with sales and product management leadership to document and communicate relevant customer information and interactions
Help develop proposals, bids, and RFP responses in response to requests from prospective clients
Ensure project plans and schedules are developed and maintained, ensuring on-time delivery, and with clear communication to internal and external stakeholders.
Works with project managers to define project goals, objectives, scope, and to develop detailed project plans for all projects.
Communicates progress and risks for project portfolio to senior management.
Provide clarity to the technical sales process by sharing best practices, insight to overcome obstacles, and by the sharing of ideas.
Prepare and deliver technical presentations and demonstrations of Spectrum-NET to show how the solution can meet the customer's needs
Maintain a repository of technical content, including templates, standard language, and product collateral
Participate in the broader industry community by creating blog posts, webinars, articles, etc.
Mentor and work closely with each team member to develop their skills and potential.
Qualifications
Minimum 5 years of sales experience or equivalent in the wireless communications space, with experience selling software products a strong plus
Minimum 3 years of management or equivalent leadership experience
Familiarity with basic RF engineering concepts, experience with wireless technologies (5G NR, LTE, UMTS preferred), and a basic understanding of RAN architecture and physical nodes
Strong customer facing and relationship building skills
Consistently demonstrates excellent critical thinking, problem solving, and decision making skills.
Experience in technical writing and preparation of proposals
Strong verbal and written communication skills (English)
Strong team motivator
Excellent attention to detail
Curiosity to understand how things work and why; ability to think critically
Interest in continuously developing technical, sales, and professional skills
Desire to work in a dynamic, multicultural environment
Bachelor's degree (ideally in Electrical Engineering or related field)
Visit our LinkedIn page to submit an application for this position.