Full Time
This position has been filled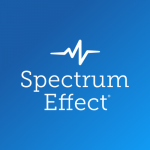 RF Engineer
Are you passionate about cutting-edge technology for LTE and 5G NR networks? Do you want to play a central role in the software development of Spectrum-NET® software solution? Do you want to work in an organization where you are empowered and can make a difference? Do you want to be part of an exciting scale-up with massive upside potential? Come and join us at Spectrum Effect!
Spectrum Effect's mission is to solve the most challenging and costly problems in the wireless industry through innovation and automation. Our team is passionate about creating disruptive technologies, developing solutions with engineering excellence, and delivering substantial value to our customers. Protected by 30 patents and deployed by leading mobile operators across the globe, our Spectrum-NET software solution performs automated ML-driven analysis of radio access networks. Spectrum-NET is a cloud-native, horizontally scalable solution based on a Kubernetes-orchestrated microservices architecture.
Our 35+ team, located in San Pedro Garza García, México, enjoy ownership in our private company through stock options and very competitive salaries. This is an amazing opportunity to join an emerging leader in the ML-driven automation space and make a profound impact on the mobile industry.
As an RF Engineer, you will be trained and become an expert with the innovative Spectrum-NET interference analytics solution. You will operate Spectrum-NET within mobile networks for customer trials and commercial deployments. You will analyze the results and work with operator customers to address the sources of interference within their networks. You will on occasion travel to customer locations to perform in-field interference hunting guided by Spectrum-NET. You will produce and present comprehensive reports with the results of the analysis to operator customers. You will troubleshoot and diagnose technical issues with the deployments. You will train customers in the use of Spectrum-NET and provide input to the Spectrum Effect R&D team on new product requirements based on customer feedback and your own insights. To be successful in this role, you must be a motivated self-starter and self-learner, possess strong customer service and technical problem-solving skills, and be someone who embraces challenges.
Job Location: Monterrey, Mexico
RF Engineer Responsibilites
Operate Spectrum-NET in mobile networks and analyze interference events.

Develop and present customer reports on the anomalous interference results from the output of Spectrum-NET.

Visit customer locations and perform in-field interference hunting guided by Spectrum-NET and capture the interference sources for key anomalous interference events.

Perform before/after KPI analysis for interference cases that are resolved.

Serve as the lead for your customer project activities and perform coordination among team members.

Troubleshoot and resolve customer technical issues.

Expand your personal knowledge horizons into new areas of technical expertise. Attend classes, complete lab projects, read and work with other Technical Support Engineers on cases which will help cultivate that expertise.
Qualifications
Demonstrated understanding of LTE and/or 5G NR communications networks.

Experience with Python, Linux, Databases and TCP/IP networking.

Knowledgeable in the use of spectrum analyzers.

LTE or 5G NR network design/troubleshooting/optimization experience is a plus.

Experience with Radio Access Network equipment and OSS's from Ericsson, Nokia, Samsung or Huawei is a plus.

Excellent communication skills (both verbal and written).

Excellent interpersonal communication and customer skills.

Strong aptitude for learning new technologies and understanding how to utilize them in a customer facing environment.

Ability to bring a creative approach to problem solving.

Bachelor's or Master's degree in Electronics and Communications Engineering, Computer Science, Electrical Engineering, ITIC, or similar.

Ability to travel nationally and internationally.
Thinking about advancing your career to the next level? Do you have what it takes to successfully lead a software organization?
Apply now! Nothing ventured, nothing gained.
Visit our LinkedIn page to submit an application for this position.