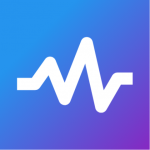 Are you passionate about cutting-edge technology for LTE and 5G NR networks? Do you want to play a key role in the global adoption of our novel and disruptive Machine Learning based RF interference analytics solution, Spectrum-NET®? Do you want to be part of an exciting emerging company with massive upside potential? Come and join us at Spectrum Effect.
Spectrum Effect's mission is to solve the most challenging and costly problems in the wireless industry through innovation and automation. Our team is passionate about creating disruptive technologies, developing solutions with engineering excellence, and delivering substantial value to our customers. Protected by 30 patents and deployed by leading mobile operators across the globe, our Spectrum-NET software solution performs automated ML-driven analysis of radio access networks. Spectrum-NET is a cloud-native, horizontally scalable solution based on a Kubernetes-orchestrated microservices architecture.
Our 50+ team, located in San Pedro Garza García, México, enjoys ownership in our private company through stock options and very competitive salaries. This is an amazing opportunity to join an emerging leader in the ML-driven automation space and make a profound impact on the mobile industry.
As a DevOps Engineer you will help in various software pipeline automation, software deployment, environment creation and Internal/External cloud management tasks. You'll need to be open minded and learn quickly new tools and technologies. Be proactive and participate in the improvement of existing automation process or any area of opportunity within Spectrum Effect Inc. testing and production environments.
Experience
·       Python software development
·       Docker, Kubernetes, Shell scripting
·       Amazon web services (any cloud platform)
·       Basic Networking
·       Source control tool: Git, Bitbucket
·       Continuous build pipeline: Team City
·       Linux server and VM administration
·       BA/BS/MS in Computer Science, Electrical Engineering or similar.
·       Container-based deployments with Docker, Kubernetes and Helms on cloud technologies is a plus.
Nice to have
·       Ansible and Terraform scripting is a plus
·       AWS certification is a plus.
·       Linux foundation certification is a plus.
Thinking about advancing your career to the next level? Do you have what it takes to successfully lead a software organization?
Apply now! Nothing ventured, nothing gained.