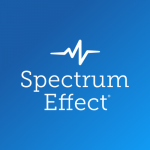 Website Spectrum_Effect Spectrum Effect
AI Meets Spectrum
Are you passionate about cutting-edge technology for LTE and 5G NR networks? Do you want to play a key role in the global adoption of our novel and disruptive Machine Learning based RF interference analytics solution, Spectrum-NET®? Do you want to be part of an exciting emerging company with massive upside potential? Come and join us at Spectrum Effect.
As a DevOps Engineer you will help in various software pipeline automation, software deployment, environment creation and Internal/External cloud management tasks. You'll need to be open minded and learn quickly new tools and technologies. Be proactive and participate in the improvement of existing automation process or any area of opportunity within Spectrum Effect Inc. testing and production environments.
Experience
Python software development
Container-based deployments with Docker, Kubernetes and Helms on cloud technologies is a plus.
Docker
Kubernetes plus
Shell scripting
Amazon web services (any cloud platform)
Basic Networking
Source control tool: Git, Bitbucket
Continuous build pipeline: Team City
Linux server and VM administration
BA/BS/MS in Computer Science, Electrical Engineering or similar.
Ansible and Terraform scripting is a plus
AWS certification is a plus.
Linux foundation certification is a plus.
Qualifications
Team-player
Self-starter
Customer-value driven
Strong problem solving and debug skills
Dedicated
Communication skills
Founded in 2015, Spectrum Effect is developing an advanced machine learning framework with state-of-the-art algorithms to address an extensive set of RF interference types. Spectrum-NET is a web-based, cloud-ready, highly scalable solution with extensive mapping, visualization and report generation capabilities.
Our 30+ team members located in Monterrey, México enjoy ownership in our private company through stock options and very competitive salaries. This is an amazing opportunity to join an emerging leader within the new spectrum analytics space and make a profound impact on the mobile industry.
Visit our LinkedIn page to submit an application for this position.