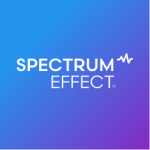 Website Spectrum_Effect Spectrum Effect
AI Meets Spectrum
Director of Software Engineering
Are you passionate about cutting-edge technology for LTE and 5G NR networks? Do you want to play a central role in the software development of Spectrum-NET® software solution? Do you want to work in an organization where you are empowered and can make a difference? Do you want to be part of an exciting scale-up with massive upside potential? Come and join us at Spectrum Effect!
Spectrum Effect's mission is to solve the most challenging and costly problems in the wireless industry through innovation and automation. Our team is passionate about creating disruptive technologies, developing solutions with engineering excellence, and delivering substantial value to our customers. Protected by 30 patents and deployed by leading mobile operators across the globe, our Spectrum-NET software solution performs automated ML-driven analysis of radio access networks. Spectrum-NET is a cloud-native, horizontally scalable solution based on a Kubernetes-orchestrated microservices architecture.
Our 35+ team, located in San Pedro Garza García, México, enjoy ownership in our private company through stock options and very competitive salaries. This is an amazing opportunity to join an emerging leader in the ML-driven automation space and make a profound impact on the mobile industry.
As a Director of Software Engineering, you will lead our software engineering team to help our company achieve key goals and realize our full potential. You will bring technical expertise, excellent leadership skills, effective communication skills, and a strong drive for success. You will help plan and track our monthly software releases, mentor and grow our team of talented software developers, enhance our development processes, and lead by example. You will work closely with our CTO, Chief Scientist, Director of Product Management, Software Architect, and VP of Engineering Services.
Responsibilities
Provide leadership, management and a technical vision for entire software engineering team.
Direct the developing, releasing, and maintenance of the software product.
Work with project management, architects, and system engineering to prioritize software development efforts.
Oversee the daily operations and the long-term strategic goals of the software engineering team.
Work closely with senior engineers to set the software development best-practices and policies.
Direct and manage software engineering resource allocation, schedules, and budget.
Perform hiring, training, performance reviews and career plans for the software engineering team.
Survey industry software practices and emerging technologies that offer potential improvements in the software development lifecycle.
What you need to have:
A passion for software development.
8+ years of software development experience (Mostly with Java and Python)
4+ years of managerial experience.
BS/MS in computer science, computer architecture, engineering, or information technology and systems.
Effective communications skills.
Ability to handle multiple competing priorities in a fast-paced environment.
A deep understanding of software development in a team and a track record of shipping software on time.
Thinking about advancing your career to the next level? Do you have what it takes to successfully lead a software organization?
Apply now! Nothing ventured, nothing gained.
Visit our LinkedIn page to submit an application for this position.